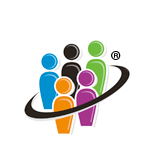 Benefits
Synergetic benefits philosophy is to provide a comprehensive, competitive, and flexible array of employee benefits, which will enable the Company to attract and retain its highly-skilled employees, thus establishing a pleasant and friendly working environment.
Synergetic benefits program includes the following:
Time Off Benefits
Time with family, friends or even a day to one's self is a great way to get refreshed. Work life balance means a more productive workforce. Synergetic offers time off benefits including paid vacation and paid holidays to its eligible employees for maintaining a good Work life balance.
Health & Wellness Benefits
Synergetic understands that a comprehensive health and wellness program is the key to maintaining a healthy workforce. Healthy people mean a healthy workforce. Synergetic offers comprehensive health benefits including medical, dental, and other supplemental insurance plan coverage options.
Income-Protecting Benefits
Synergetic offers insurance plans to provide peace of mind to its employees. Synergetic benefits program is extended to include life, short term, and long term disability insurance plans to assist eligible employees in the event of injury, illness or death.
Retirement Savings Plan
Achieving retirement and savings goals is simplified through Synergetic 401(k) Retirement Savings Plan. This plan is a convenient to save for retirement and meet future financial goals.
Educational Assistance Program
Synergetic supports employees in their learning goals through education and training benefits including a tuition reimbursement program. This program covers tuition and fees up to a company-defined annual maximum in an employee's pursuit of higher education and training.
Referrals
Synergetic believes that networking and referrals is a great way to build a competent workforce. Synergetic offers attractive referral bonuses to the employees after 3 months of their referred candidate's hire date.