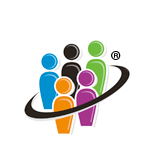 SeaPort-e Overview
Contract Number
Contract Period
July 15, April 2010 –April 04, 2014 with one option period: April 05, 2014 to April 04, 2019
Products and Services
Research and Development; Engineering, System Engineering and Process Engineering; Modeling, Simulation, Stimulation, and Analysis; Prototyping, Pre-Production, Model-Making, and Fabrication; System Design Documentation and Technical Data; Software Engineering, Development, Programming, and Network; Reliability, Maintainability, and Availability (RM&A); Human Factors, Performance, and Usability Engineering; System Safety Engineering; Configuration Management (CM); Quality Assurance (QA); Information System (IS) Development, Information Assurance (IA) and Information Technology (IT); Inactivation and Disposal; Interoperability, Test and Evaluation, Trials; Measurement Facilities, Range, and Instrumentation; Logistics; Supply and Provisioning; Training; In-Service Engineering, Fleet Introduction, Installation and Checkout; Program; Functional and Administration; Public Affairs and Multimedia
For additional information, visit Official SeaPort-e Site
Task Orders
Synergetic is new to SeaPort-e and currently do not have task orders.
Team Members
Synergetic is always looking for strategic partnerships with businesses to support Navy's needs. If you are interested in supporting us, please contact Synergetic's SeaPort-e POC.
Synergetic has partnered with Namtra Business Solutions, Inc. (NBS) – a 8(a) certified, Woman-Owned, Small and Disadvantaged Business that is also a SeaPort "Enhanced" prime contractor and has strong relevant past performance on multiple U.S. Navy contracts.
With the strategic partnership with NBS, Synergetic Information Systems, Inc. has been awarded all SeaPort Enhanced (SeaPort-e) 7 zones that include:
Zone 1 - Northeast Zone
Zone 2 - National Capital
Zone 3 - Mid Atlantic Zone
Zone 4 - Gulf Coast Zone
Zone 5 - Midwest Zone
Zone 6 - Southwest Zone
Zone 7 - Northwest Zone
Points of Contact
Synergetic Seaport-e POC:
QA Program
Synergetic maintains an ISO 9001:2008 certification for its Quality Management System and is committed to deliver quality products and services with innovation, dedication, and outstanding performance. Our ultimate goal is delighting the customer with highest level of customer satisfaction. Our quality is measured through a record of accomplishments that achieve the stated objectives, deadlines, and positive feedback from our customers. Synergetic is committed to maintain the required policies and procedures to ensure that quality is embedded in our corporate culture.
Synergetic develops task specific Quality Assurance and Quality Control Plans with the required metrics and measures. Synergetic monitors projects periodically to ensure effective and efficient performance throughout the project life-cycle. Synergetic strives to improve the career of the employees by investing in the employees' education and training which in turn adds value to the customers to obtain high quality deliverables and products. Synergetic provides a good working environment with sufficient resources that empowers employees to strive and succeed. Our employee success is evidenced by our high retention rate, well above the Bureau of Labor Statistics national average for IT/Engineering professionals.