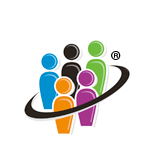 Corporate Culture
Synergetic Information Systems Inc. believes in an open door policy. Employees can always talk to anyone in management about any issue, though they are all assigned to immediate supervisors to whom they report. All employees are empowered to use all resources to solve issues promptly.
Our core values begin with mutual respect and integrity towards each other. Long term plans and important business decisions are discussed candidly with employees. This openness is encouraged by Senior Management and is promoted throughout the company. We encourage open communication between employees across all levels of the organization.
Synergetic has created a culture of high performance by offering career development, stability, and a true team environment to our employees. This creates a knowledgeable and stable group of resources that our clients can depend on.
Synergetic employees achieve satisfaction by helping customers meet their goals. We are unique, yet we reinvent ourselves and our services to adapt to changing customer needs. Our culture promotes honesty, dedication, and teamwork. We always applaud, celebrate, and reward outstanding performance and innovation.
We encourage our employees to be passionate about their work and make significant contributions to clients' success. Each employee plays an integral part in the success of the company. Our objectives of market leadership and delivering significant value to customers can only be achieved through leveraging all the talent in the company. Our culture and leadership model builds on each other's strengths to achieve superior results.
We are an entrepreneurial company made up of people who thrive on innovation and change. We are judicious risk takers. Occasional failure is inevitable in risk taking, and we believe these breakdowns allow for future successes.