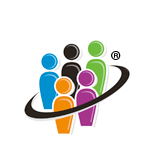 Our Team
Synergetic strives to build and maintain competent and effective high performance teams to meet and exceed customer's expectations. Our Management team empowers employees to use all resources of the company as needed to provide the best customer support in an effective and timely manner.
The Synergetic team consists of Software Developers, Web Developers, System Engineers, Helpdesk Analysts, Project/Program Managers, EVM Specialists, Security Analysts, Subject Matter Experts, Business Analysts, System and Enterprise Architects, Capital Planning and Strategic Planning Analysts, and Records Management Analysts. Our team's dedication and passion has earned many accolades and commendations from the clients. Each individual strives for their best support to the customers and maximizes the productivity of the team work. The Synergetic team's goal is to delight the customer and sustain 100% customer satisfaction. Synergetic applies consistent management principles, industry best practices, and PMBOK management procedures in all the contracts and actions. Our teams have been serving a variety of government clients in the District of Columbia and other Federal agencies.
The Synergetic team of experts has supported the deployment of Internet and intranet web sites for federal government agencies. The Synergetic team has also been supporting the customers in maintaining an EVM compliant system throughout the agency-wide applications. They have been successful in supporting the executive management with dashboard reporting requirements.The Synergetic team also includes competent employees that specialize in business analysis and implement the appropriate software solutions to meet the customer goals. The Synergetic team has been supporting the implementation of effective processes and procedures of records management at one of our client's organization. Our security specialists have extensive experience in developing and leading Security programs in government agencies, and developing C&A packages according to NIST and other agency guidelines.
Synergetic has implemented a variety of effective and efficient procedures to build talented teams to support the ever-growing needs of customers with innovative and smart solutions.