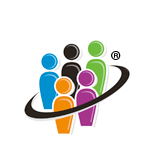 INC. 500|5000 AWARDEE
august 31, 2013
Synergetic makes to the INC 5000 list, an exclusive ranking of the nation's fastest growing private companies for the second year in a row as an honoree.
CMMI SERVICES LEVEL 2 APPRAISAL
OCTOBER 30, 2012
Synergetic Information Systems, Inc. has been successfully appraised to CMMI SVC Level 2 model.  This highly regarded appraisal strengthens Synergetic's commitment to provide quality services to achieve highest level of customer satisfaction.
DC DOH Infrastructure Support
February 01, 2011
Synergetic has been awarded a contract to support DOH, DC Govt Infrastructure consolidation efforts, office move, and helpdesk operations.
Adequate Accounting System
December 17, 2010
Synergetic's accounting system has been reviewed by DCAA and certified as an acceptable accounting system for prospective government contracts.
ISO 9001:2008 Certification
November 10, 2010
Synergetic Information Systems, Inc. has received the ISO 9001:2008 Certification, an internationally recognized award for quality management systems. This highly regarded certification reflects Synergetic's commitment to maintain a quality management system to ensure the delivery of reliable, high quality and cost-effective solutions and services to achieve the highest level of customer satisfaction.
Seaport-e
July 15, 2010
Synergetic is awarded with a Navy IDIQ vehicle to support IT Services.
DOH Database Support
July 02, 2010
Synergetic has supported DOH, DC Government to implement a solution to migrate the database server.