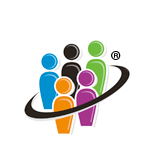 Privacy Statement
Synergetic has adopted the following guidelines in order to ensure users of this Web site of our commitment and dedication to privacy. In general, you can visit this site without divulging personal information.
Use of This Site
You can use or search this site without revealing who you are or registering with us. Synergetic maintains this web site for informational and marketing purposes only, and does not create any contractual or employment relationship. You can view or download information from this site exclusively for your personal use. If you copy the materials from this site, you must retain all applicable copyright and proprietary notices from this web site. Synergetic may modify or update the terms set forth herein at any time.
Collection of IP Addresses & the Use of "Cookies"
Web statistics are collected when you visit our site. This information includes your Internet protocol address, Internet service provider, operating system, the site from which you originated, and the time and date of your visit. This information, however, is not personally identifiable. Synergetic uses Web logs purely for internal marketing such as determining which pages are most frequently visited in order to improve the site. Synergetic will not sell, distribute or give this information to a third party. After this information is reviewed, it is discarded.
We also collect information through the use of "cookies", a small file which is sent to your browser and stored on your system. Cookies on the Synergetic site are used solely for internal marketing purposes. If you do not wish to accept cookies from our site, then set your browser to notify you when a site tries to send you a cookie or turn off cookies.
Outside Links
Non-Synergetic links on this site are provided as a convenience. Synergetic does not endorse or recommend any of the material or information on any Web site linked to this site. We are not responsible for any information that you submit or any product you purchase on a Web site linked to this site.
Resume Collection
This site provides a means for users to submit their resumes to Synergetic via e-mail. Any resume received by Synergetic is held in confidence and used only for the purpose of considering the sender for employment. Application materials are not shared with third parties.
Disclaimer
THE MATERIALS PROVIDED AT THIS SITE ARE PROVIDED "AS IS" WITHOUT ANY WARRANTIES OF ANY KIND, EXPRESS OR IMPLIED. THE INFORMATION PROVIDED ON THIS WEB SITE MAY BE INACCURATE, INCOMPLETE OR OUT OF DATE. SYNERGETIC WILL MAKE EVERY ATTEMPT TO UPDATE THE WEB SITE CONTENTS AS NEEDED. HOWEVER, SYNERGETIC MAKES NO COMMITMENT TO UPDATE THE INFORMATION PERIODICALLY. IN NO EVENT IS SYNERGETIC LIABLE FOR ANY DAMAGE OF ANY KIND RESULTING FROM THE USE OF THIS WEB SITE IN ANY MATTER. SYNERGETIC'S PRIOR WRITTEN PERMISSION IS REQUIRED FOR THE POSTING OF ANY MATERIAL TO THIS WEB SITE AND THE CREATION OF A LINK FROM THIS WEB SITE TO ANY OTHER WEB SITE. SYNERGETIC DOES NOT ENDORSE MATERIALS APPEARING ON ANY LINKED WEB SITES.
Contact Information
If you have any questions about this site or Synergetic legal and privacy policies, please e-mail us at info@gosynergetic.com